Global Renewable Energy Meet
Theme: Embracing a Global Paradigm Shift towards Decarbonization
A WARM WELCOME TO GREEN AND RENEWABLE ENERGY CONFERENCE
PRISM and ENERGY OCEANIA Committee takes the privilege of inviting, clean energy enthusiasts across the globe to be a part of our annual flagship meeting on "Global Renewable Energy Meet" during September 06-08, 2021 at the iconic MCG, in Melbourne, Australia.
Energy Oceania 2021 pitches a constructive dialogue on addressing the pathways to drive future innovations towards clean energy, energy efficiency, and sustainability through a well-designed agenda of stimulating discussions and debates by leading global experts who will bring a wealth of experience from all over the world. It will also provide updates on the latest technology and trends relevant to those working or investing in the renewable sector.
Energy Oceania 2021 is the critical opportunity to interact with an amazing international group of scientists, engineers, academic experts, policymakers, entrepreneurs, business leaders, and scholars for exchanging new ideas and research outcomes in related fields. The Day-to-Day schedule incorporates discussions on innovative notions, B2B meetings and multitudinous opportunities for capitalists, stakeholders, investors and other industry executives to enhance their connections and forge new collaborations that can boost a company's growth.
Drive your appetite to attend three thought-provoking days of the conference in the most vibrant city of Melbourne and explore the truly diverse and multicultural beauty with the bustling atmosphere of luscious parks, top restaurants, great shops and rich culture which cannot be explained, as it has to be experienced.
How To Participate:
INTRODUCTION TO RENEWABLE ENERGY CONFERENCE IN AUSTRALIA
The global demand for renewable energy technologies has rapidly increased due to its numerous socioeconomic benefits have just turned out to be evident in recent decades as the implementation of these technologies has become more widespread. Global investment in renewable energy has encountered phenomenal growth in recent years, and yet it underneath its potential. However, the diversification of these energy sources creates a challenge for existing infrastructure and systems.
Energy Oceania Conference embraces Australia's strong motivation to promote novel innovations to overcome existing challenges and overcome the barriers in the energy transition for a sustainable future through a global conference platform. The renewable energy conference is designed in such a way that the theme and topics of the conference address the latest innovations, energy policy, government initiatives, and project developments by examining all the aspects of renewable energy.
Energy Oceania 2021 conference provides many opportunities by representing world-class speakers and through a diverse agenda of Posters, Presentations, P2P (Peer to Peer meetings), B2B (Business to Business meetings), Industry Booth, etc. We value the time that our attendees are investing in attending the conference in Australia. We are certain that you will agree that the Energy Oceania team will give you a memorable experience that satisfy one's curiosity in acquiring up to date knowledge.
See you at MCG, Melbourne, Australia.
SCOPE OF RENEWABLE ENERGY IN AUSTRALIA?
Australia has a wealth of natural resources for renewable energy, which includes high solar insolation, excellent wind resources and long coastlines with high wave power densities. The renewable energy sector in Australia is set for massive growth through a mixture of world-leading technology, glorious natural resources, regulative support, and investment opportunities. Strong regulatory and legal frameworks that protect intellectual property, enable project development and provide supportive financial measures have resulted in widespread deployment of renewable energy installations. Australian research institutions and entrepreneurial companies continue to be at the forefront of innovation. Globally the renewable energy sector has been growing quickly and is forecast to continue its growth for the predictable future. Australia met the 2021 renewable energy target of 23.5% and 33 terawatt-hours (TWh). As per the estimations, Australia produced 48,279 gigawatt-hours (GWh) of renewable electricity in 2018, which accounted for 21.3% of the total amount of electricity generated in Australia, 2015 investment was US$179 billion, more than seven times the expenditure of ten years ago. Australia has a perfect mechanism to support this growth, providing the ideal environment for innovators, project developers and investors to develop prosperous businesses. Thus, the commitment and growth of renewable energy in Australia reflects that the case for adopting renewable energy is no longer just ethical but also commercial.
Universities Offering Renewable Energy Courses in Australia
The University of New South Wales
The University of Melbourne
The University of Sydney
Monash University
The University of Queensland
Australian National University
The University of Adelaide
Macquarie University
RMIT University
Queensland University of Technology
The University of Western Australia
Deakin University
Curtin University
Griffith University
The University of Newcastle
University of Tasmania
University of South Australia
Edith Cowan University
Murdoch University
Bond University
University College London, Australia
Renewable Energy Network in Australia
Australian Energy Regulator(AER)
Australian Renewable Energy Agency (ARENA)
Australian Solar Council
Australian Energy Storage Council
Australian PV Institute
Climate Council
Climate Change Authority
Electric Vehicle Council
Australian Solar Thermal Energy Association (AUSTELA)
Australian Geothermal Energy Association (AGEA)
Australian Photovoltaic Institute (APVI)
Bioenergy Australia
Biofuels Association of Australia (BAA)
Bureau of Resource and Energy Economics (BREE)
Industry Capability Network (ICN)
Clean Energy Council (CEC)
Smart Energy Council
Energy Efficiency Council (EEC)
Renewable Energy Industries in Australia
Sims Metal Management Ltd
Hydro Tasmania
Origin Energy
CSIRO-Energy
EnviroMission
CleanTeQ
Infigen Energy
Mission Newenergy
Anaeco
GreatCell Solar
Quantum Energy
Rainbow Power Company
Pacific Hydro
snowy hydro limited
solahart
Pacific Energy
australian renewable fuels
Petratherm
Torrens Energy
Kuth Energy
Pacific Environment
Carnegie Wave Energy
Glimpses of our previous conference
Hear about us from our attendees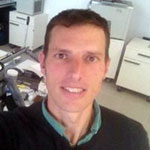 "I enjoyed the conference very much, the talks were of very high quality and the site and people were excellent. I find that the "customer service", i.e. the communication between you as organizer and me as attendee, has been always excellent, very fast and easy".
Pol Lloveras, QPolytechnic University of Catalonia, Spain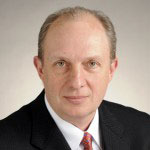 I fully enjoyed my visit to the Conference, it was well organized.
Dmitri Golberg, Queensland University of Technology, Australia
I enjoyed very much the conference – You and your co-organizers have done a terrific, impressive work! The Panel Discussion and Students Forum are all unique features of the conference, and the scientific quality of the program is high. There are plenty opportunities for discussions and communications.
Jing Li, Rutgers University, USA
It was really nice to attend the conference. Your team has done a wonderful work. Excellent planning, perfect execution and great hospitality.
Shalini Bahel, Guru Nanak Dev University, India
I and my students really enjoyed the conference. It was marvellous and friendly conference.
Teru Komatsu, Chuo University, Japan
The conference is well organized and I get a lot of useful information. Thank you very much for your hard work.
Yu Cong, Dalian Institute of Chemical Physics, CAS, China
I would like to congratulate the organizers, for doing great job by putting together an excellent program, bringing Outstanding Scientists from around the world. My favourite part was giving chance to the students from different race, gender, and nationality, to present their results and be encouraged for becoming great leaders.
Manijeh Razeghi, Northwestern University, USA
Thanks a lot for successful organisation of the conference. Really, we enjoyed and benefited by participating and sharing of the knowledge.
C.K. Jayasankar, Sri Venkateswara University , India
Previous
Next