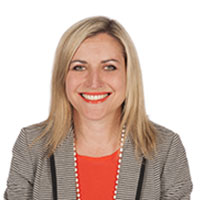 Jennifer Lauber Patterson
Managing Director, Frontier Impact Group, Melbourne
Jennifer Lauber Patterson has a strong track record in developing and advising on technologies or solutions that have an environmental and social impact. She is currently a board member of Sustainability Victoria, Chair of the Carbon8 Fund and recently resigned as Chair of the Board of Yarra Energy Foundation after a 10 year term.
Jennifer's current passion is to fill the gaps between a good idea or new technology or business models by assisting it to become a bankable outcome. She is currently working on technologies that generate renewable energy, improve soil carbon, increase soil health through fertilizer manufacture and smart farming systems, provide sustainable animal feed and many others.
Jennifer is a specialist in environmental, carbon and energy markets with over 25 years' experience in the banking and energy sectors. She commenced in electricity and entered into one of the pioneering "green electricity trades" nearly 20 years ago!​
Jennifer established ANZ Bank's Electricity, Carbon and Renewable Markets Business and developed National Australia Bank's (NAB) Environmental Treasury Solutions business. At ANZ in the early 2000's she set up the first carbon offset business for a financial institution and during banking was involved in pioneering the development of new markets and financing in the environmental sector.
Jennifer is a Member of the Australian Institute of Company Directors and is a Certified Practicing Accountant.